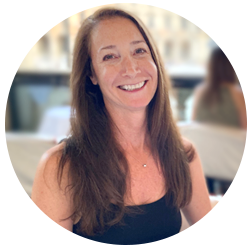 ANDREA STEINER
Andrea is a Registered Representative, securities and insurance, financial, risk management, and investment advisory professional.
​
Andrea has over 20 years of experience in the financial services sector, both domestically and internationally. She delights in helping multiple generations of client families, as well as small and mid-size businesses plan for their very individual needs. Andrea provides a unique and tailored approach to financial planning and risk management. Andrea helps her clients meet their needs, while actively addressing their concerns. Andrea holds a Bachelor's degree in Economics from UCLA and a Master's degree from the American Graduate School of International Management. She holds multiple securities registrations and does extensive continuing education to keep at the forefront of best practices. Andrea has had her independent financial practice since 2009 and is both the Founder and Managing Director of Sequoia Wealth + Risk Management. 

Specialties: Passion for working with social impact non-profits & foundations, high-net-worth clients and small to mid-sized businesses, in the areas of Impact & mission-aligned investing, retirement planning, benefits, tax minimization strategy, business continuity, estate/legacy planning, and much more.